THE WINNERS
MIKEL ARTETA
Arsenal made it three wins from the opening three games after their 3-0 victory at Bournemouth to move top of the table on Saturday night, the first time since December 2016. However, boss Mikel Arteta, who was under pressure from fans this time 12 months ago, is refusing to get carried away. "It's just three games and doesn't mean anything," cautioned the Spaniard. "What it means is that we are playing really well, we've won three games, we're scoring goals and keeping clean sheets. I'm very happy. It's hard to come here and win by three goals, but credit to the boys. I'm really pleased but there are many areas we can get better."
HARRY KANE
Harry Kane became the leading goalscorer for a single Premier League club as his finish midway through the second half earned Tottenham Hotspur a 1-0 win over Wolves. It was the striker's 185th league strike for Spurs and overtook Sergio Aguero's 184 Premier League goals for Manchester City. Kane, who celebrated the 10th anniversary of his Premier League debut this week, has achieved the feat in 282 games. The England captain is also closing in on Alan Shearer's all-time record of 260 top-flight strikes.
MARCO SILVA
Fulham remain unbeaten after three games following the 3-2 London derby win over Brentford. Nonetheless, boss Marco Silva is still demanding more from his team. "We believe in ourselves, our philosophy and our way of playing," said Silva. "This is the most difficult and best league in the world, but once you are here you need challenge and to embrace that challenge. We know there will be good and bad moments and we have to keep reacting to them. We are pleased with how we've started the season, but we could have had even more points."
JESSE MARSCH
Leeds United boss Jesse Marsch's team turned in a brilliant performance to beat Chelsea 3-0 at Elland Road. The American saw his side move up to third in the table and could not hide his delight afterwards. "It was obviously a really good performance, the best since I have been here," said Marsch. "We got the result but it felt like we were the better team. Individually, what we are starting to see is a bunch of players that understand their roles and now have a lot more belief and confidence in what we are doing."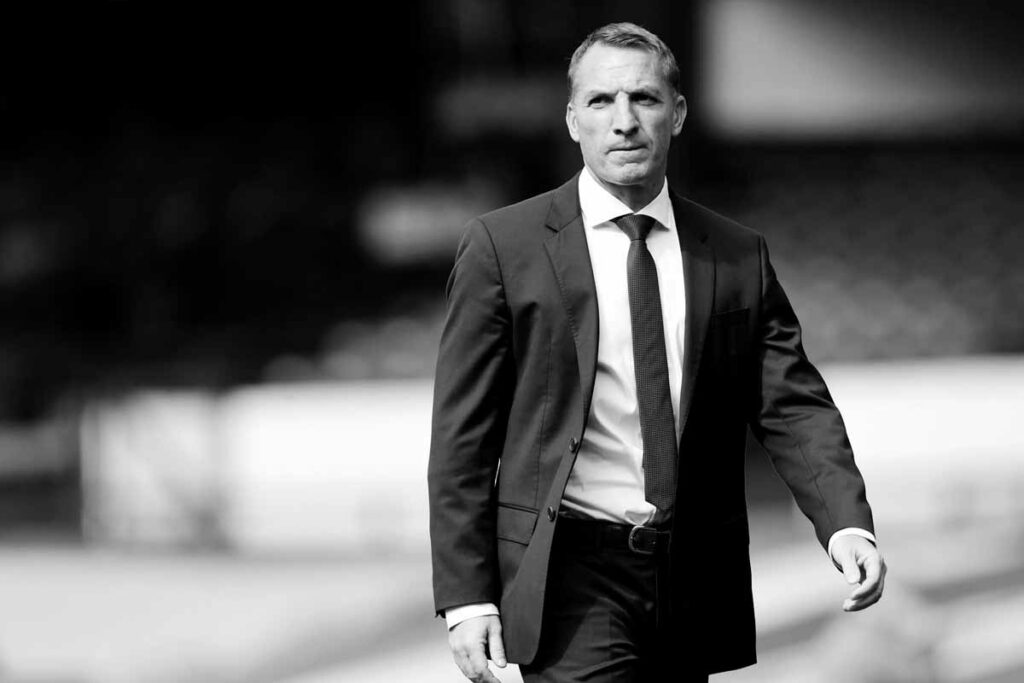 THE LOSERS
BRENDAN RODGERS
Leicester City boss Brendan Rodgers is beginning to feel the heat following the 2-1 home loss to Southampton. The fans are starting to ask questions of Rodgers – who has lamented his club's lack of activity in this summer's transfer market – with the Foxes having taken just one point from their opening three league , whilst conceding eight goals in the process. "We were a bit anxious after taking the lead and became desperate to get the win instead of remaining calm. Maybe it's the feeling around the club, that little bit of anxiety. We gave them the momentum and they ended up scoring two goals, "said Rodgers.
THOMAS TUCHEL
Chelsea's humiliating 3-0 defeat at Leeds United was not without incident, with the Londoners having Kalidou Koulibaly dismissed for two bookable offences near the end. Jesse Marsch's team ran out deserved winners. However, Chelsea boss Thomas Tuchel refused to give Leeds any credit afterwards and blamed a 'cancelled flight' for the defeat. "Everything that could go wrong did go wrong," complained the German. "It started the day before. We had no plane arrive so we came on the bus. The players could fly but for the coaching staff it was a long ride on the bus."
DAVID MOYES
West Ham boss David Moyes admitted he was 'concerned' about his team's form following the home loss to Brighton. The Hammers made it three defeats from three games and it is their worst start to a season for 51 years. They are also the only team in all four divisions yet to score a goal. "I am concerned but I am also having to bed people in," claimed Moyes. "We haven't quite got everything in place. Hopefully our quality will show through in the coming weeks. To say the alarm bells are going off is too strong. We have finished seventh, then sixth, and will take positives from that. Last year we were one of the top goalscorers, but we are struggling a bit for goals. We are aware things are not as free-flowing as they have been."
JURGEN KLOPPLiverpool have now taken just two points from their opening three games following the loss at Manchester United. The Reds have failed to win any of their games and are now five points behind defending champions Manchester City and seven adrift of leaders Arsenal. Even so, Klopp believed his team should have ran out victors at Old Trafford. "We should have won this game. I know it sounds ridiculous but that is how I saw it. I am concerned about our situation but that is how it is," he said.