Home of the Legends
Bringing the greats of the game to audiences in Asia
About World Football Legends
Number 1 for legends
World Football Legends is Asia's leader in events for legends football players over the age of 35.
Established in 2012, the company organises Legends exhibition games combined with tours to countries across Asia. The tours offer innovative, tailor-made commercial opportunities for companies keen to build brand recognition or association with football.
Since 2012, we have organised events bringing international teams like Manchester United Masters, Liverpool Masters, Arsenal Masters and even England and Germany Masters into Asian countries including Singapore, Thailand, Malaysia, Indonesia, Hong Kong and China.
Creating unforgettable, money-can't-buy experiences
Past Events
WFL tours in Asia
Our Reach
WFL media and PR value
Bringing true legends of the game to football-mad audiences in Asia, Masters Football tours garner excellent media coverage. From TV appearances and newspaper interviews to radio features and more, the Masters players draw deserved attention wherever they go.
Event Media Value
Figures from Battle of the Masters 2018
$1,752,024
Print and Online Media
$1,748,670
Broadcast Media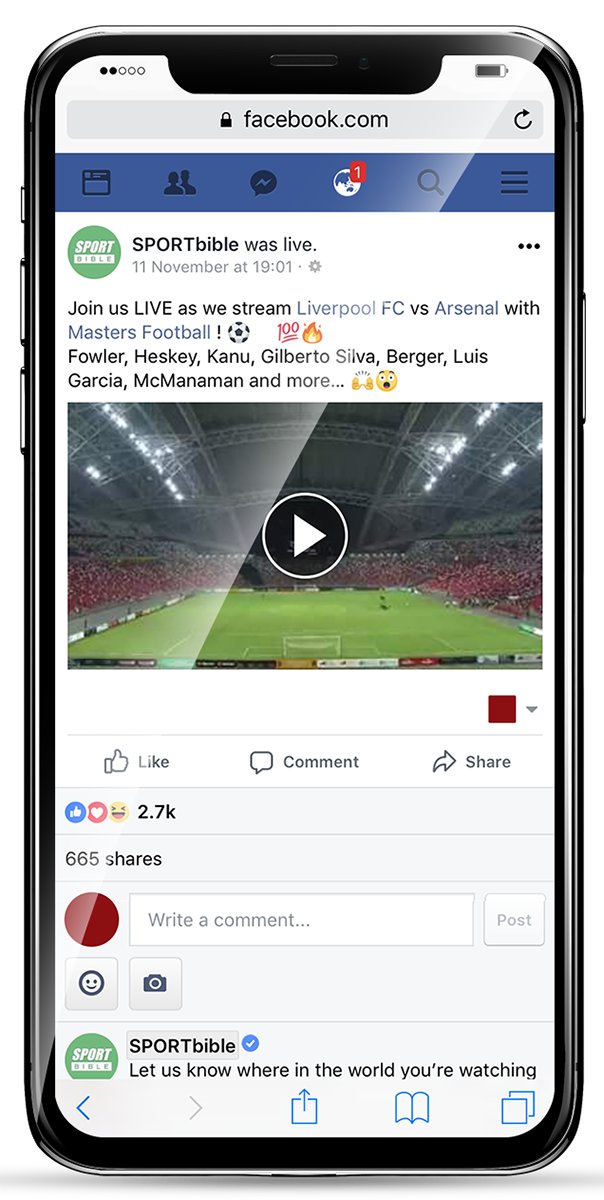 Since 2016, WFL events have been streamed live on Facebook to audiences around the world. In2017, LADbible streamed the Battle of the Masters tournament on their popular SPORTbible page reaching a total of 1.7 million users.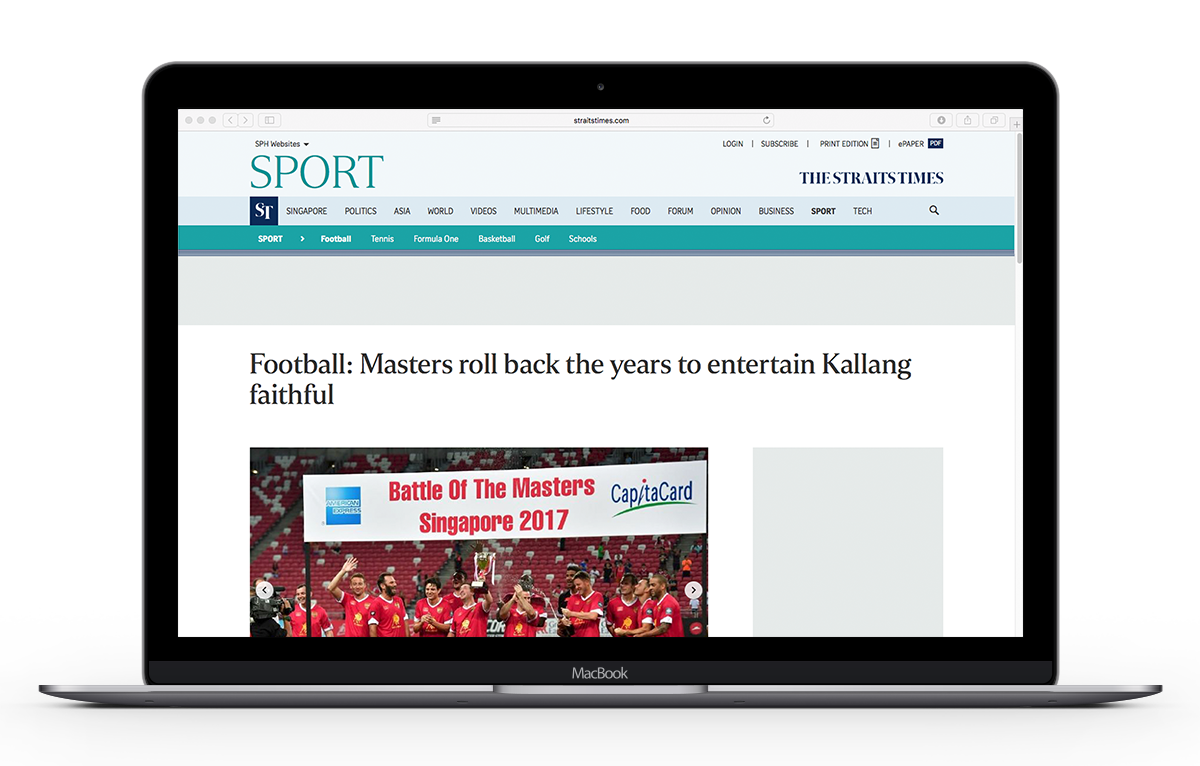 Print and Online Media
WFL events covered extensively in local and regional newspapers, both in print and online. Coverage centres around three main events: tour/title sponsor announcement; pre-tournament press conference; and activities during the tour.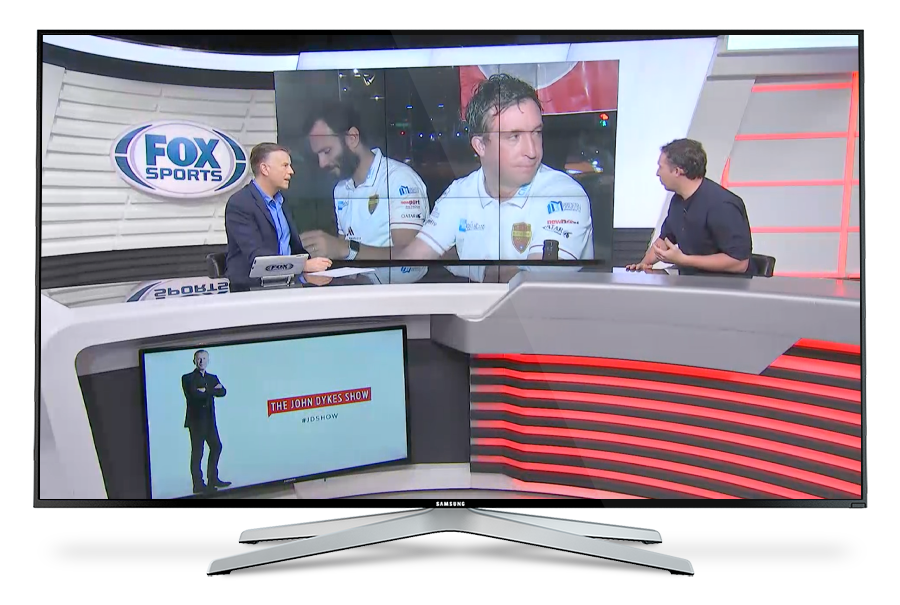 Broadcast Media
Tours featured across TV, radio and other forms of broadcast media with news channels, sports shows and lifestyle programmes all finding effective angles for their audiences.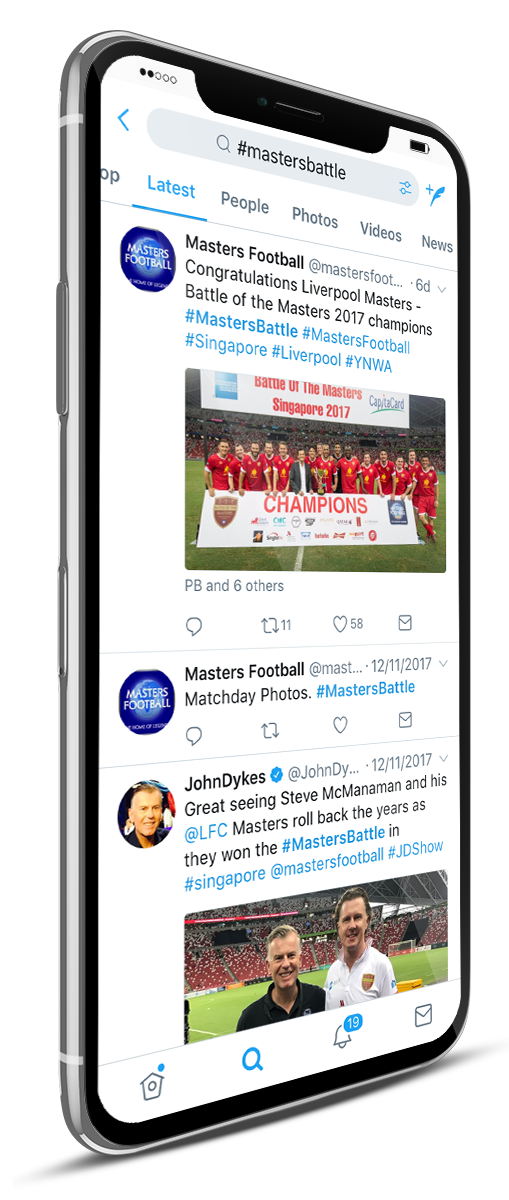 Social Media
Previous events have gained strong traction on Twitter with over 1.1 million fans sharing their Battle of the Masters stories in November 2017.
Content is also shared on social media by news outlets and the Legends themselves.

Make the Legends work for you and your brand. Get in touch with
WFL
today.
Ian Holahan
Director
T: +65 9159 8365
E: ian@wfl.asia

Make the Legends work for you and your brand. Get in touch with WFL today.
Ian Holahan
Director
T: +65 9159 8365
E: ian@wfl.asia