Legends Memorabilia
Exclusive pieces of memorabilia and merchandise signed by football legends and available through online auction
Bidding closes at 11:59pm on 14th February 2022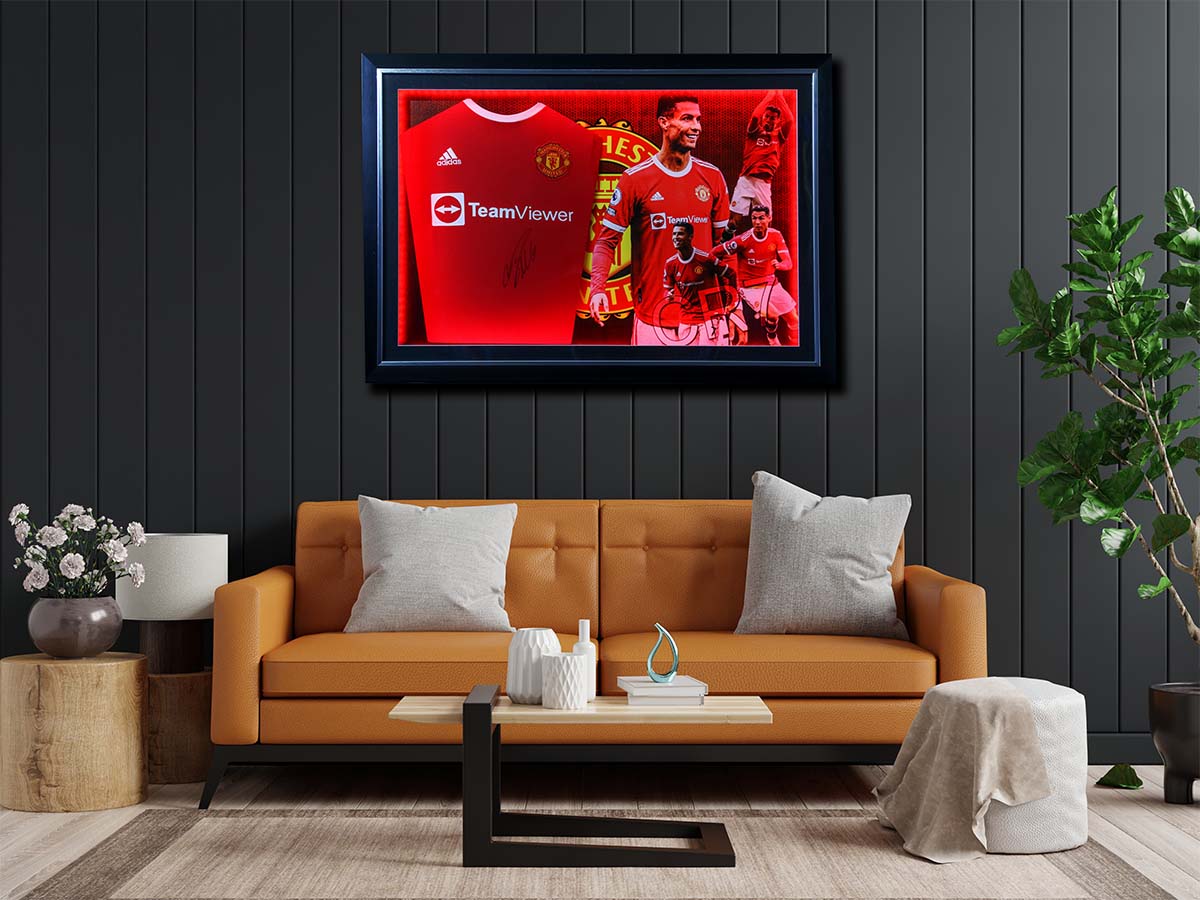 A unique piece of art
Show your love for the game with beautifully framed and presented signed jerseys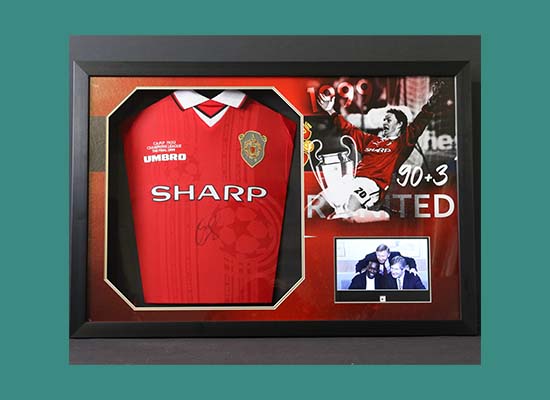 Ole Gunnar Solksjaer
1999 United Home Shirt signed by Ole Gunnar Solksjaer with in-built highlights of '99 UCL final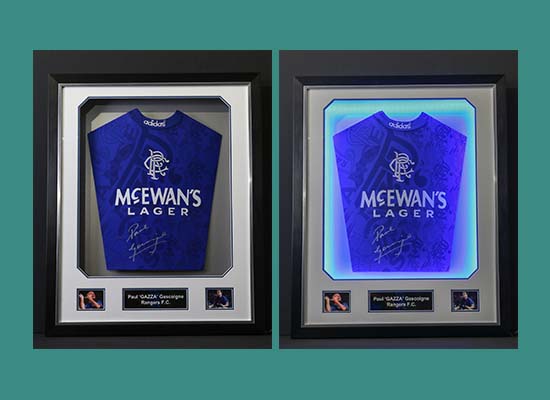 Paul Gascoigne
1996 Glasgow Rangers Home Shirt signed by the inimitable Paul 'Gazza' Gascoigne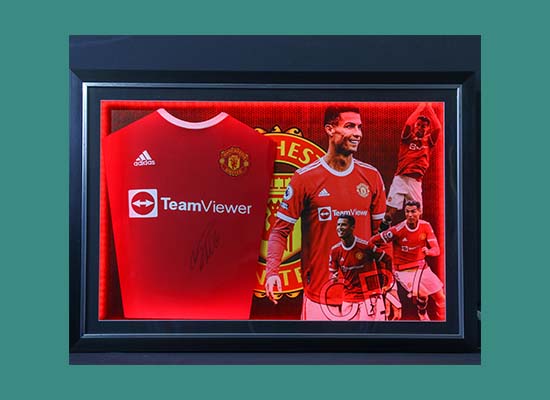 CR7 Man United
LED-lit landscape 2021 Manchester United Home Shirt signed by Cristiano Ronaldo
Dejan Lovren
2018 Liverpool Home Shirt signed by Champions League-winning centre back Dejan Lovren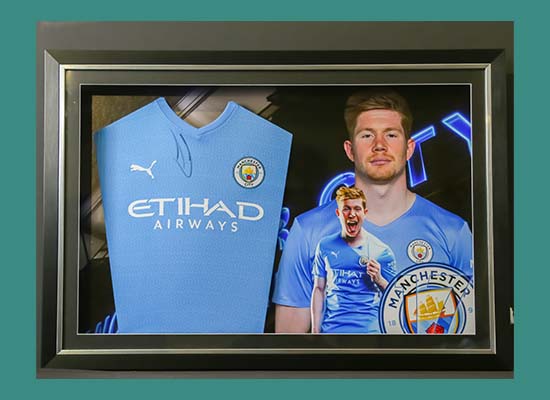 Kevin de Bruyne
Exquisitely presented 2021 Manchester City Home shirt signed by Kevin de Bruyne
Join the online auction
World Football Legends memorabilia is sold exclusively through online auction.
Seen a piece you need to have on your wall? Click 'Bid now' below to see the highest standing bid and to place your own offer for a piece of legends history.
Bidding closes at 11:59pm on 14th February 2022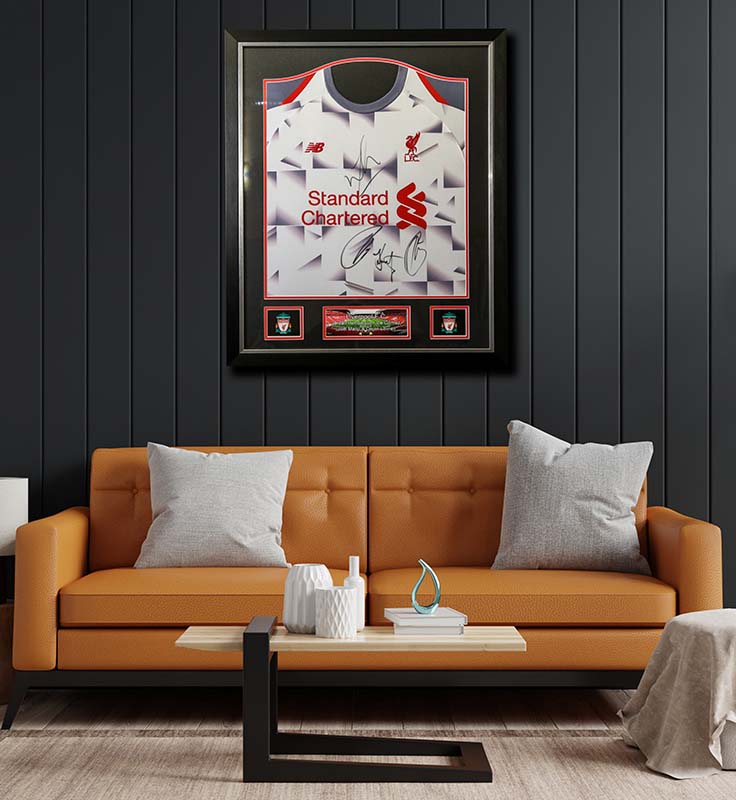 "I couldn't think of anything better to have in my study than my childhood hero's signed jersey"
Want a piece of Legends art?